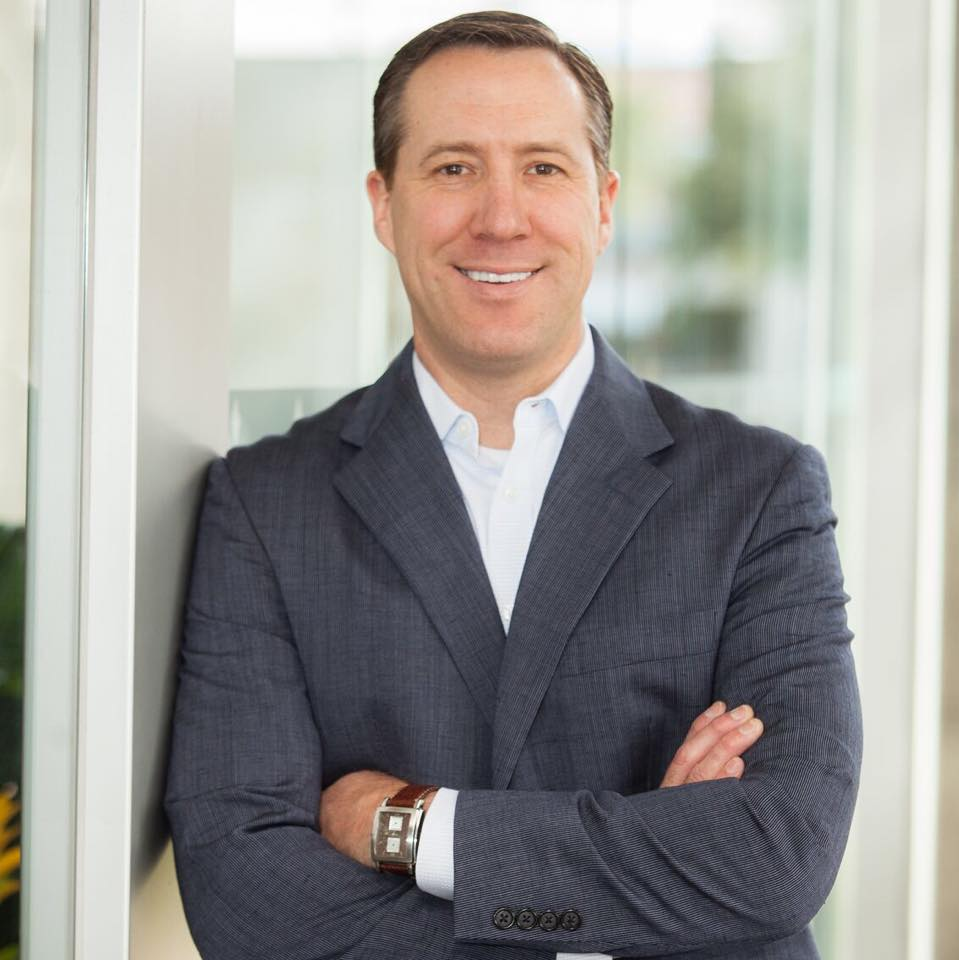 Hunter Dehn: Lifelong Learning and Leading
As broker and founder of Hunter Dehn Realty, Hunter has built a reputation as a professional with a passion for growing by learning something every day. Working in construction during high school and purchasing a duplex as a rental property ignited a interest in real estate.
Once graduating from Baylor University in 2002, Hunter worked for Goodman Homes and got exposed to the design and construction of entry level and mid-range homes. A few years later, Hunter was hired by Shaddock Homes which built homes with a higher price point. Hunter then graduated to leading the sales efforts of a luxury home builder whose clients included notable athletes and celebrities in the Dallas area.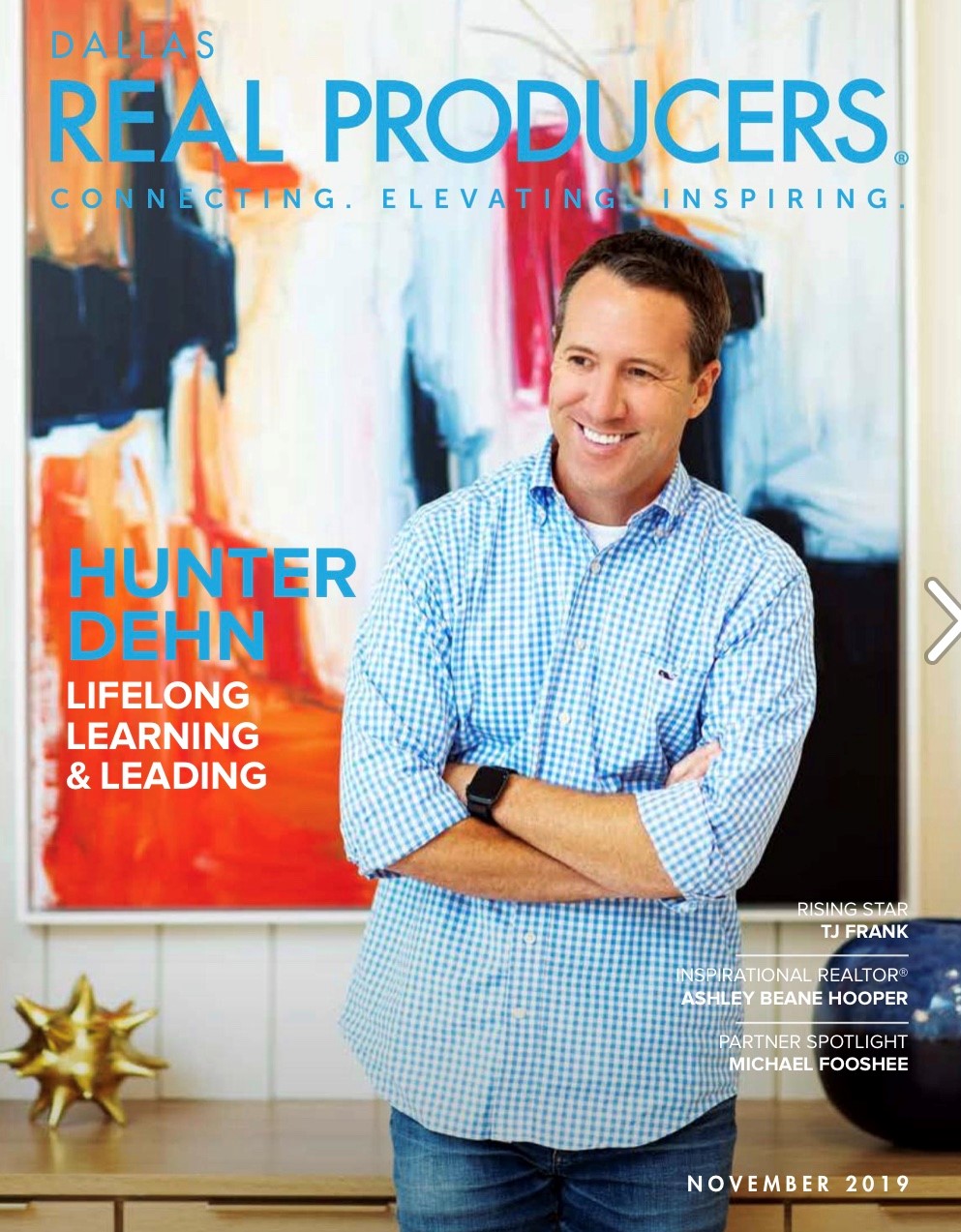 In 2014, Hunter ventured out on his own to launch his own brokerage, Hunter Dehn Realty, leveraging his unique knowledge and relationships with trades at all levels of the home building industry. He attracted a team of exceptional brokers and agents that have the same passion and expertise to serve customers in buying or selling their homes with integrity.
Because of his understanding of construction, Hunter can see problems with a house that other agents can't see, saving a potential buyer from making a costly mistake in purchasing. He can also set more realistic expectations relative to the possible costs of remodeling and where to invest dollars to maximize resale in the future.
Hunter was featured in a cover story of the November 2019 Dallas Real Producers magazine. His commitment to be a responsible steward of his clients' financial resources, whether assisting them in buying or selling, has resulted in loyal customers and referrals. "I have a passion for working with people and finding the right home for them and their family."
To view the full Dallas Real Producers magazine article, click here.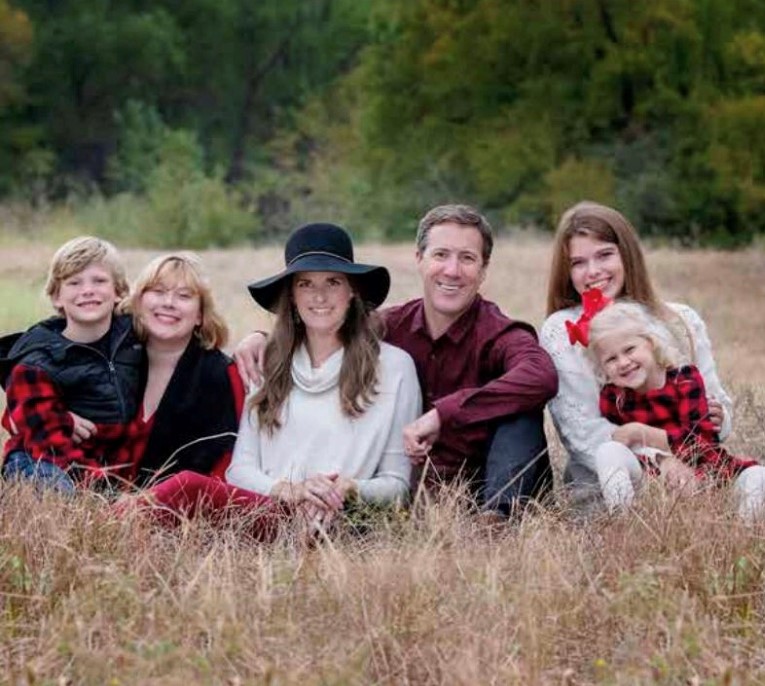 As a husband of over 16 years with 4 kids, Hunter knows what a good home means to a family. "Helping people find a home that will be where their family will live and create memories for the next 5-10 years is just priceless."
Hunter enjoys hunting, fishing, exercising, traveling and coaching his kid's athletic teams. He serves on two Christian ministry boards and leads his Hunter Dehn Realty team in giving back through community service events.